It is a crime to violate a law. That much is simple. However, what needs to be emphasized in this situation is that any vendor associated with an illegal act at 605 Paseo del Mar, by providing products or services (e.g., wedding planning, tables, chairs, lighting, catering) is complicit in committing that crime. Again, if your company has provided services to Desire Kocarslan's "Chateau del Mar" for an illegal event at 605 Paseo del Mar, Palos Verdes Estates, CA, you have aided and abetted a crime.
The following is a list of vendors who have aided and abetted illegal acts by Desire Kocarslan and/or her guests:
OCLA Events (event services – Natasha Renee Kossman client): John Sugrue, President and Founder of OCLA Events, seems to have no problem aiding and abetting illegal acts by his filling his pockets from this illegal wedding. John Sugrue ((949) 374-7258) should be ashamed at himself for what he did to this peaceful neighborhood, all its families and even to a small baby who was disturbed repeatedly by his molesting event acts. Sugrue outsourced some of the work to ATB's Jose Henandez.
605 Paseo del Mar Struck by Vandalism (click here; scroll down to Sept. 17)
"Between 6 p.m. Sept. 17 and noon Sept. 19, eggs were thrown on a resident's vehicle in the 600 block of Paseo Del Mar, causing damage."
Dawn Boulden / Just4You Events (wedding planner for Natasha Renee Kossman and Michael Kossman): this woman (reachable at (909) 446-5308) could be considered the mastermind of the entire illegal act, as it would be negligent for a wedding planner to book a residence nowhere near a commercial location for a 140-160 (reported body count) person wedding and not be sure that the venue is simply legal. Thus, it is logical to conclude that, as a professional wedding planner, Dawn Boulden did know that the residence was illegal but went ahead with her plans anyway, neighborhood and law be damned. As long as Dawn Boulden got money in her pocket, why should she care if she was aiding and abetting the breaking of PVE's laws?
Choura Events (event services – Hichem Sandid & Jennifer Phillips clients; Elaine Phillips mother): Ryan Choura, President of Choura Events ((310) 320-6200),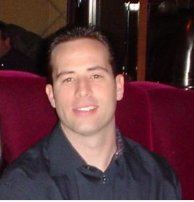 should be ashamed of himself for aiding and abetting illegal acts by his filling his pockets from this illegal wedding. Lighting provided by Joey Sparks of Choura Events.
From an interested party:
"There are hundreds of wedding coordinators, there are only a few dozen rental companies in the area qualified to service these events. Rental companies are very concerned with being banned from doing business in different cities. A more forceful letter to the owners or a rental company, stating that 605 PdM is an unlicensed venue and anyone found doing business there will be cited by the city or have their business license revoked – may be enough to scare them away. If a client can't get the necessary rental equipment in, they can't have a party. It's that easy."